Job Description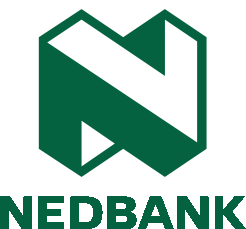 Nedbank Recruiting
Job Requisition
91015
Closing Date
22 August 2018
Job Location
Sales
FAIS Affected
FAIS Affected - Yes
Job Purpose
To optimise sales performance through others in order to grow the client base and make Nedbank more profitable
Job Responsibilities
Ensure compliance and conformance for audit and compliance purposes through accuracy of documentation; legislation; risk and safety management; escalation processes; and housekeeping (Clean desk policy).
Ensure FAIS compliance through the supervision process.
Ensure that every team member has a development plan in place .
Ensure delivery of a world class service by effective use of the client experience measurement (CEM) tool.
Ensure that clients are acknowledged and directed upon arrival by optimising client flow.
Ensure that the team has various networking opportunities with monolines and clients by encouraging collaboration.
Ensure that a needs analysis is conducted by the consultant.
Ensure that sales targets are met consistently by motivating and coaching the sales team to achieve the set targets.
Drive needs based sales by ensuring clients get what they need.
Ensure growth of the client base by way of cross selling and upselling.
Ensure productivity and participation of products on offer by the bank by driving the sales team.
Ensure transformational targets are met for own team through consideration of targets during the staff recruitment; retention and training process.
Contribute to a culture conducive to the achievement of transformation goals by participating in Nedbank Culture building initiatives (e.g. staff surveys etc).
Participate in the development and implement action plans to address issues raised in culture surveys to improve results.
Address issues raised in culture surveys by participating in the development and implementation of action plans.
Create a client service culture through various required interventions.
Support and encourage staff to participate and support corporate responsibility initiative.
Achieve operational excellence by supporting the implementation of business optimisation improvement through team engagement.
Encourage team to generate innovative ideas and share knowledge.
Manage performance of staff by implementing performance agreements; ensuring a clear vision; agreeing on goals and objectives; providing regular feedback on performance; recognising and rewarding achievement and take appropriate corrective action where required.
Mentor and coach staff on identified performance gaps by discussing these performance gaps and agree on appropriate action to be taken.
Motivate staff to perform and contribute to the success of the business by creating environment of teamwork through engaging with staff (sharing information) and encouraging participation in decision making processes.
Stay abreast in field of expertise and deliver on the expectations from stakeholders by building capability of self and staff through identifying current and future training and development needs.
Contribute to team effectiveness by following the recruitment process when recruiting talent.Maintain a capable high performing team andensure an environment for optimal performance is created by identifying talent pool through conducting career conversations; utilising the talent grid principles and developing talent retention programmes (e.g.. rotation).
Ensure self and staff understand and embrace the Nedbank Vision and Values by leading by example and re-enforcing values during meetings.
Manage the on boarding process of new employees by ensuring execution of preparations according to the on-boarding check-list.